The coronavirus pandemic has caused drastic changes in the market. Some industries have almost completely died down due to lockdown and sanitary restrictions, while others have to deal with the side effects of the post-COVID-19 situation. Cordis Logistic actively participates in discussions about the economic consequences of the current situation. That is why we took part in the National Scientific Conference "Economic effects of the pandemic - 2nd edition".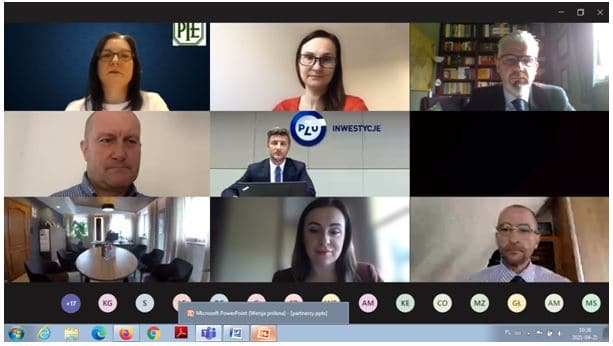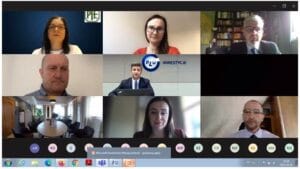 Nationwide Scientific Conference "The Economic Effects of the Pandemic - 2nd Edition" - the most important information
The National Scientific Conference "The Economic Effects of the Pandemic" was held on April 21, 2021 as the second event in this cycle. The first event took place in the fall of 2020. The need to continue the discussion was already expressed at that time - it had just been carried out.
The organizer of the event, which due to the situation was held online - was the Polish Economic Society, and among the main partners were: Katowice Special Economic Zone, the Order of Malta in Poland, PKO TFI, PZU Inwestycje, TiM, KBZ, IM-r.pl, Jurajski Dom Brokerski, Rotary Club Katowice, BetaMed, Huta Pokój and Cordis Logistic.
The event included nine lectures by experts from various business niches. Each of them was connected with a discussion on specific aspects of the popandemic reality.
The following speeches concerned:
defrosting portfolios, i.e. investing after the pandemic,
new challenges for investors,
the situation of the steel industry during a pandemic,
opportunities created by the pandemic in the context of the approach to taking care of business,
public procurement in the COVID-19 era,
searching for the reasons why some organizations cope better in a situation of high market destabilization,
IT solutions that allow you to cope with the challenges of remote work,
considerations of economics in theory and practice in the age of a pandemic.
One of the speakers at the conference was Anna Bułkowska - Cordis Logic Development Director. Her speech was an analysis of the situation of family businesses in the face of COVID-19 in 2020. The presentation showed the state of affairs on the basis of Cordis Logistic's market experience in the past, very difficult year, which nevertheless managed to survive with a good result.
Participation in the conference was a valuable experience for us and an opportunity to exchange views on the current situation and what will happen in the business world in the coming months and years. We believe that this is not the last meeting that will allow for an in-depth analysis of the reality after COVID. We hope that the next Conference will be held in a stationary mode.