Do you run a large company? If so, you probably need a very large group of employees to handle your daily business processes. This entails many challenges - both related to HR and payroll services, as well as monitoring the continuity of employment. If you want to optimize employee costs and simplify team management, consider taking advantage of the opportunities offered by employee outsourcing.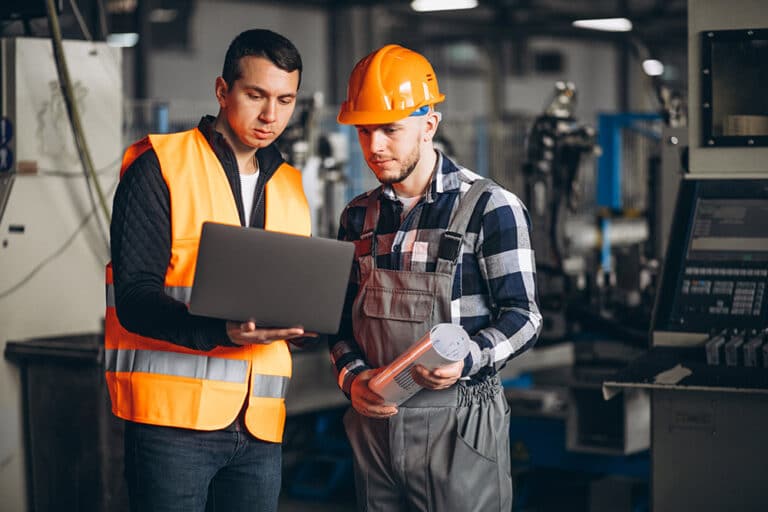 What is employee outsourcing?
Employee outsourcing is a solution in which the entrepreneur entrusts an external company with the performance of specific tasks or handling specific departments of his organization. A partner providing outsourcing services may take over, for example, tasks related to the implementation of the production process, warehousing, packing goods or cleaning the facility. There are many possibilities.
In fact, in such a model, some tasks for your company are performed by a subcontractor, and he is responsible for the entire process of recruiting employees, as well as all HR and payroll matters. You, as the ordering party, pay one, predetermined rate for the work done - you pay it to the company that provides outsourcing services. So you don't pay wages directly to your employees.
What is the difference between employee outsourcing and employee leasing and hiring?
Although the terms of employee outsourcing and employee leasing or employee hiring are often used interchangeably in colloquial language, they are not actually the same. From a legal point of view, these are two completely different situations.
And yes:
employee leasing is a situation in which a company grants its employee unpaid leave for the time when the employee performs duties with another employer,
hiring employees is a term referring to the employment of team members through the agency of a temporary employment agency.
On the other hand, outsourcing is a more comprehensive service in which the contract is concluded between entrepreneurs and its subject is the performance of specific work by the outsourcing company.
What are the benefits of employee outsourcing?
Are you wondering if employee outsourcing is a profitable solution? Absolutely! Here are the key benefits for companies using this way of getting things done
As an outsourcing party, you incur predefined costs for the tasks performed by the subcontractor. You pay one fixed rate, no matter what challenges are associated with managing employees.
When you hire a large team of employees, staff changes often occur. And that requires almost constant recruitment. When you use outsourcing, you don't need to involve your resources. Ensuring the continuity of employment is a task that rests with the service provider.
Relief from HR and payroll settlements
HR and payroll services in employee outsourcing is also a task that is transferred to a subcontractor. It is he who makes payments for the team, submits applications to ZUS and US, pays taxes and insurance premiums, settles L-4 and holidays and deals with all other tasks.
Employee outsourcing is a fully legal procedure that can further reduce the risk of your company's legal problems. In this context, it is worth mentioning, for example, the issues related to the calculation of overtime. Outsourcing eliminates this problem because the subcontractor manages the working hours of the team members so that they do not appear.
Possibility of selecting staff to individual needs
Companies that implement employee outsourcing have many years of experience in recruiting new team members. Thanks to this, they can easily find qualified specialists with the competences and qualifications you expect.
Full service of employees on the part of the subcontractor
A good company that carries out employee outsourcing will ensure that employees are provided with good employment conditions. If necessary, it provides, among others accommodation or transport to the workplace.
Take advantage of outsourcing skilled workers at Cordis Logistic
Do you need qualified employees, such as: operator of a trolley, warehouse worker, manual packer or operator of an automated production line? Entrust employee outsourcing into our hands. We will provide you with a qualified team of employees from Poland and Ukraine and we will ensure full continuity of employment. Do you need additional information? Contact our advisers. We look forward to working with you!